Petrek GPS - Large collar fitting kit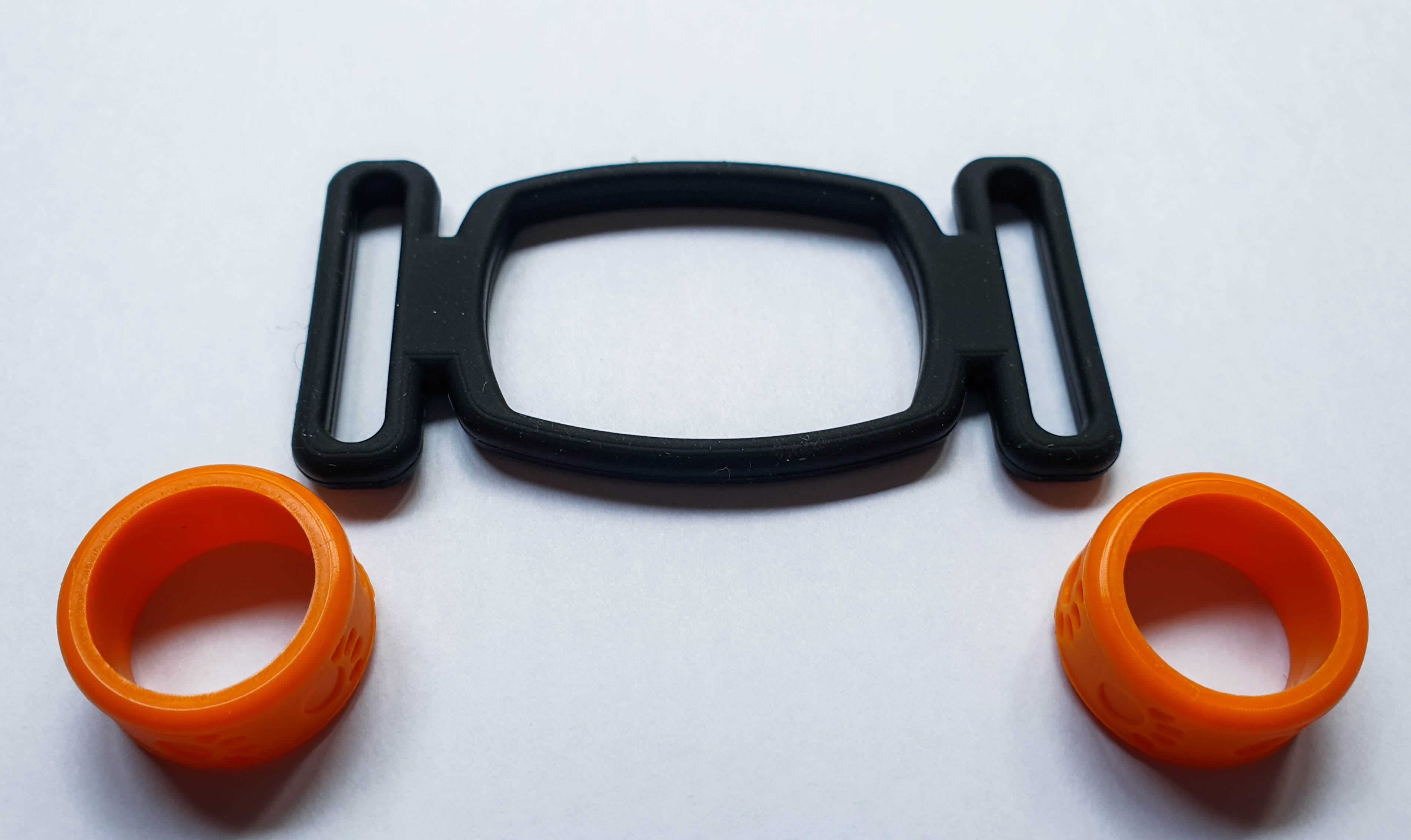 Note: If you are after a large collar adaptor only for the Petrek 3G unit please click
here
. 
Fitting kit for dogs with larger collars that cannot fit into the original plastic collar adaptors that come standard with the Petrek GPS unit. Also can be used on smaller collars too if you require a fit that is harder to break off. 
All Petrek adaptors are made to break off under force so that our trackers do not contribute to your pet getting stuck in a rabbit hole or on a fence. 
Comes with a black silicon adaptor and 2x orange wing reinforcement rings. 
Please see second picture for fitting demonstration. 
Lintek and any of it's agents and retailers do not take any responsibility if your pet is lost and is not found while using any of our trackers.