Petrek GPS
Real time tracking, alerts, and reports from the palm of your hand. No Subscription fees, period.
order now

Watch our trackers in action on National TV
Petrek has been talked about by Better Homes and Gardens, Campbell Live, Stuff.co.nz, Sunday Herald, Sunday Star Times, Auckland Now, Radio NZ, MoreFM and Maori Television to name a few. Watch a compilation of all our TV appearances in both New Zealand and Australia. We are certainly proud to be 100% Kiwi owned and a World's longest running consumer Pet Tracking brand.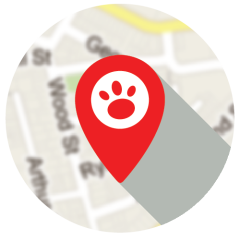 Live Location
Get live location updates by the press of a button shown on Google Maps with an accuracy of up to 2.5 metres so you know the exact location of your pet.
Geo Fence
Through the iPet App for both Android and iOS phones you can now put your finger on your property and immediately create a proximity circle that you can adjust from 100 metres to 999 metres. Depending on your update time, should the iPet app detect your dog or cat outside the proximity circle on the latest location update, you will get an alert and notifications within seconds!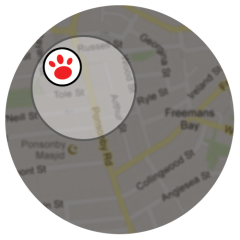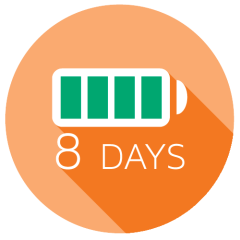 Battery Alert
When your Petrek GPS is about to run out of juice, you will receive a notification via iPet App.
Step 1: Attach
Charge the tracker and attach to your dog or cat's collar
Step 2
Install the iPet app for iPhone and Android and connect it to the tracker
Step 3
Have piece of mind knowing a multimillion dollar satellite is watching your pet
Testimonials

Provides a mechanism in locating her when she wanders off. She loves to go off and previously has been a nightmare trying to locate her. For a large dog she can be very deceptive. We can now have some peace of mind when she disappears that we can locate quickly to get her home
– Debbie H. , Gisborne, New Zealand

"I wished there was something like this for years! My cat disappears for days on end and I was always worried that something had happened to her? I never know when she goes off on her adventures if she would ever Return? I lost one cat that got hit by a car and it took me days to find her but by then it was too late. If I had found her earlier I may have been able to save her".
– Estelle R. , Christchurch, New Zealand

"It gives me a peace of mind should he get out of our property. Allows me to find him effortlessly. "
– Richard B., Raumati, New Zealand.

"Our cats are very important to us as they are very much part of the family. We had tried to locate trackers previously but the ones we could get did not work in NZ ( from England). With these trackers we have peace of mind on knowing where our cats are all the time. Our cat travel away with us on holiday so knowing we can locate them is very important".
– Stephen & Jennie R. – Hillsborough, Auckland, New Zealand
Featured on