PetFinder LR Multi - Pair of Tags only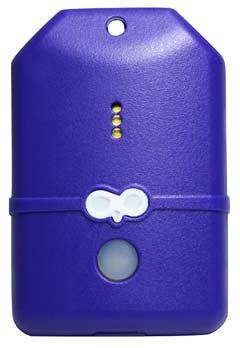 This is now a discontinued product, information left here are for customers who have bought one from an retailer or second hand. 

Bought a PetFinder LR Multi  and have more than 2 pets? You are in the right place!

The extra tags comes in purple and pink.

All tags come with Velcro strap extensions, CR2032 battery and silicon case.

Price is for 2 tags
Specifications
Size: Tag = 38 x 25 x 11mm
Weight: 4.2 gram (Tag unit)
Frequency: 2.4GHz ISM
Battery type: 2x CR2032 (Per Tag)
Switch:On/Off, Mute, Proximity setting, and track button.
Main Button: Press once to start tracking.
Alarm Beeper DB: 72DB +- 3db
Battery life in standby mode : 1-2 months depending on usage
2.4GHZ Digital RF technology with 65535 codes
Operating Temperature: 0-40 degrees Celsius
Operating Humidity: 90%RH
No radiation
Lintek and any of it's agents and retailers do not take any responsibility if your pet is lost and is not found while using any of our trackers.