PetFinder LR Multi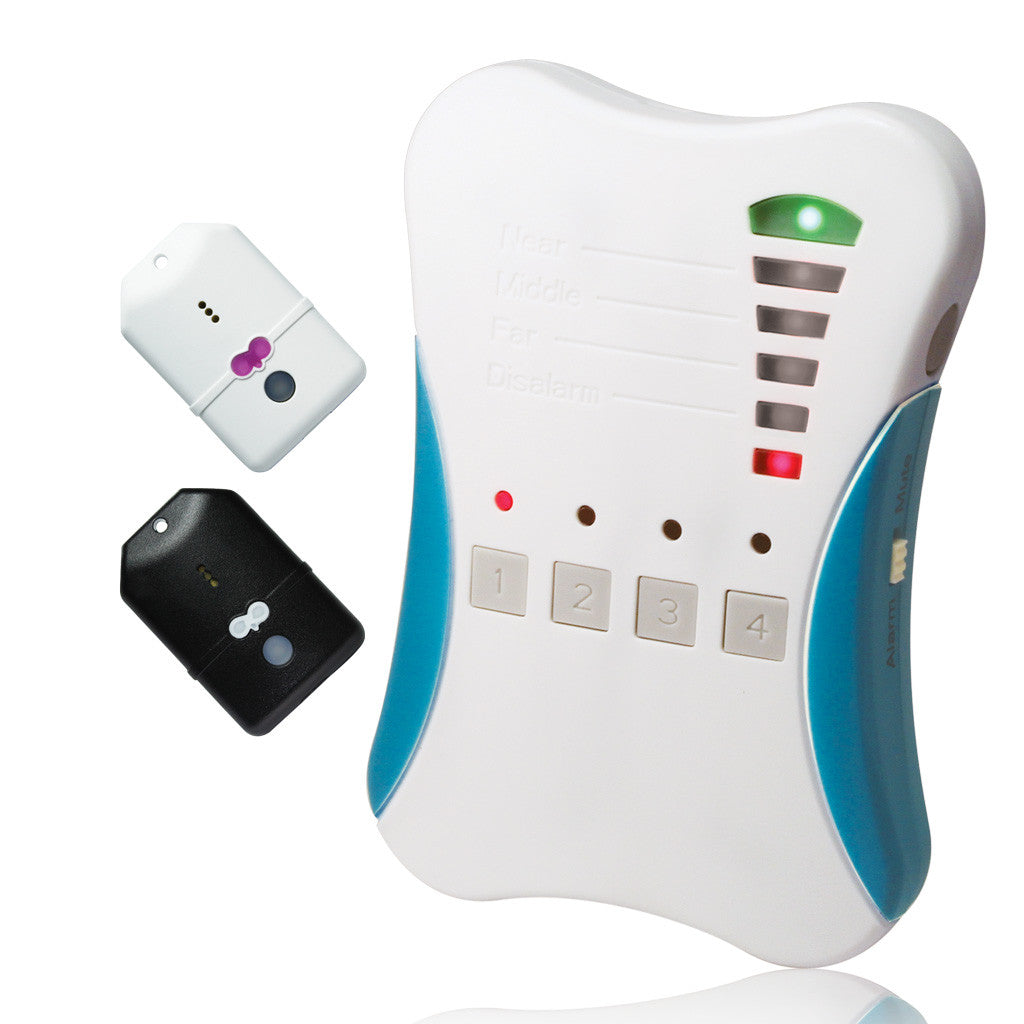 -All sold out and discontinued. New model arriving Q2 of 2024

The  all new PetFinder LR Multi is one of our most popular trackers in Germany and Sweden.

The usage is simple, each PetFinder LR Multi pack comes with a tracking remote and 2 mini sized tag units with a special water splash proof silicon case which is designed to easily attach onto your pet's collar. The Tag is so small it only weighs 4.2 grams!

If your pet decides to explore the outside world, simply turn on the tracking remote and start searching, you will then be directed by signal strength and the tracking rhythm,
The closer you get to your pet, the faster and higher pitched the PetFinder Multi remote will sound while the signal strength indicator will help you determine how close you are to your missing pet. If you are out of range, simply keep walking at different areas, if within the 500 metre range it will re-connect to give you an idea of which direction your pet might be.

You can even mute the tracking remote and activate an beeping alarm on the tag unit to help you zero in should your pet be missing from sight.

Extra 2 tags can be purchased to track up to 4 pets. Main package comes with a black and white tag.
Fine Print:
Maximum distance is calculated in a direct line of sight - 500 metres
Tracking distance can vary depending on surrounding environments
Houses, hills, concrete walls, etc can shorten tracking distance by up to 300 metres
Do not stand in the same spot and turn in circles, always keep walking in different directions
Lintek or Petrek is not liable for any missing pets
This product does not guarantee the safe return of your pet
It is the users responsibility to ensure batteries are charged regularly for optimum usage. Battery life  of the tags may vary from 2-4 weeks depending on usage.
Please check size/dimensions before purchasing, we do not offer change of mind refunds especially  if the box has been opened and the tags has been tried on. Please read our T&C before ordering.
Benefits
Helps you track down up to 4 pets before they stray too far
Directional tracking to guide you in the right direction
Water Splash Resistant Case for outdoor activities
Sleep Mode for longer battery life (up to 2 months for the base and 1 month for the tag)
Easily attaches to most collars including a Velcro strap for larger collar fittings
Key Features
Using the latest Digital RF technology, the PetFinder LR Multi is the smallest but longest range tracker in the market. At only 4.2 grams you won't find any other tracking device at this size and with the tracking range.
         Smart Distance & Direction Indication
The PetFinder Multi remote unit can search up to 4 individual tags within a range of up to 500 metres (this distance may cut short if there are concrete or aluminum buildings in between). The distance detection is conveyed by LEDs and sound rhythms. The closer the tracking remote approaches the tag, the faster the beat of sound with 5 LED lights guiding you in the right directing while helping you determine how close you are the your pet.
The tag unit is shaped with no sharp edges to injure your pet and includes a splash proof silicone casing for easy fastening onto most small collars. A Velcro strap is provided for larger collars. (The collar pictured is for reference only. It is not included)
The PetFinder Multi tag goes into sleep mode when not being searched, this helps increase battery life
         Water Splash Resistant Case
A water splash resistant silicone case is included to protect the tag unit from moisture and dirt.
Last up to 60 days! Battery life depends on usage, some heavy users may only last 15-30 days while casual users may last over 30 days.
We recommend using LIR2032 rechrable batteries only and to charge them up every second or third week for best performance.
         RF Interference Prevention
The Special Data Encryption (SDE) on the RF data transmission allows for up to 65,535 devices to be used in proximity.
Important note:
Tracking range will vary depending on surrounding environment. Concrete walls, aluminum sheets etc can cause interference to Radio Frequency signals. In most cases the best way to track down your pet with the PetFinder Multi is by listening for the beeping emitted by the tag. Direct line of sight between remote and tag works up to 500 metres but tests in heavily built city areas show maximum reliability of 300-400 metres.

Specifications
Size: Tag = Size: 38 x 25 x 11mm ; Remote unit = 96 x 62 x 15mm
Weight: 4.2 grams (Tag unit) 63 grams (Remote unit)
Frequency: 2.4GHz ISM
Battery type:1x CR2032 (Per Tag) 3xAAA Battery (Remote unit)
Switch:On/Off, Mute, Proximity setting, and track button.
Main Button: Press once to start tracking.
LED: Red- Weak/Wrong direction / green – Stronger signal/Possible direction
Alarm Beeper DB: 90DB +- 3db
Built-in: Distance detection rhythm buzzer
Battery life in standby mode : 1-2 months depending on usage
2.4GHZ Digital RF technology with 65535 codes
Operating Temperature: 0-40 degrees Celsius
Operating Humidity: 90%RH
No radiation
In The Box:
Tracking remote unit
2x transmitter tags (Black + White)
2x water splash proof silicone case
belt clip for remote
Mini lanyards
2 pcs x CR2032 Lithium batteries
2 pcs x AAA Alkaline batteries
Lintek and any of it's agents and retailers do not take any responsibility if your pet is lost and is not found while using any of our trackers.