Cat Collar - Customised Bow Collar with Personalised tag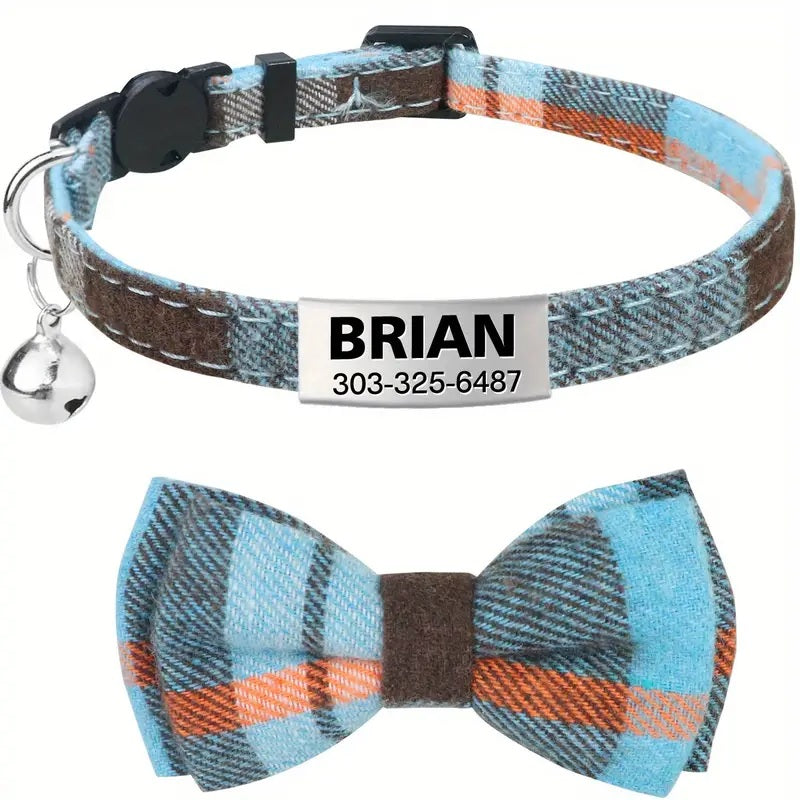 Important Note:
As this is a personalised order we need you to leave a name and number in the notes section during your order. Normally your cat's (or dog's) name and your contact number below. Please allow 2-3 weeks for customisation and delivery, you will receive a shipping notification as soon as it's on the way! Delays can occur time to time due to shipping traffic in peak season. 

The Perfect cat collar for your Petrek unit!

Specifically chosen to fit snugly with both the Petrek GPS and 3G units but best yet made to come off if your adventurous cat get's caught so that both the collar and tracker does not become the cause of your cat getting stuck under a house or up a tree! 
It is not abnormal to have the cat lose their collars under buildings, someone's storage shed or in an area with no reception. Times like this having the owners number on the collar can make all the difference in getting your Petrek unit and collar back!
Breakaway type collar, simply pull with force to unbuckle
Includes removable bell
210mm to 340mm adjustable length, suitable for most sized cats
Personalised with your cats name and your number!

Adorable cat faced buckle

Lintek and any of it's agents and retailers do not take any responsibility if your pet is lost and is not found while using any of our trackers.